General
4 days tour | Maglie (LE) – Italy | dates from 02/08/17 to 05/08/17 | with Liberty Lines | Otranto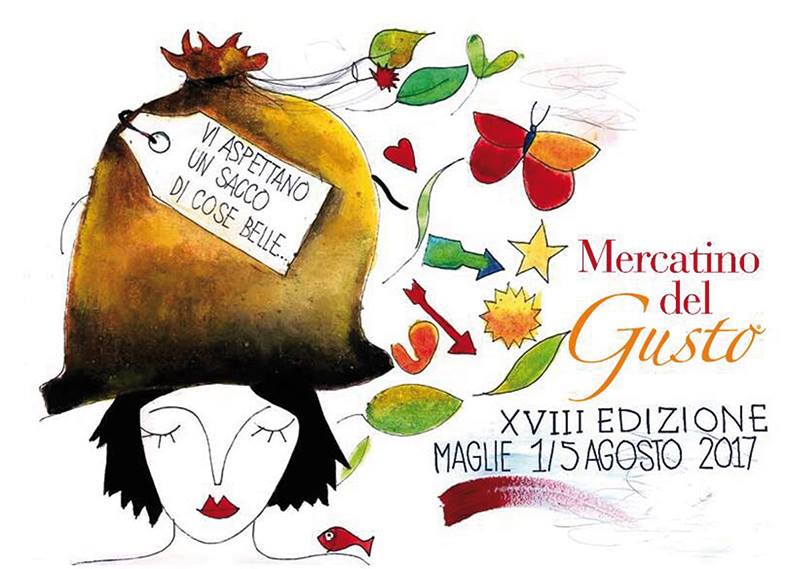 In August, Maglie's Mercatino del Gusto (18th edition) sets visitors on a gourmand trail amid courtyards, palaces and gardens, for a festival of gastronomy in which food, music and words blend into an unique experience for Apulians and tourists in Salento.
The historic town centre turns into a giant open-air market where to savor every possible Apulian delicacy or learn how to make fresh pasta and pasta filata cheese, or refine one's taste about wines and craft beers around workshops devised for both kids and adults.
Along the gourmand trails you can stock up on e.v.o. oil, wine or traditional sweets or just take a stroll sinking your teeth into a delicious panino with Martina Franca's capicola, a piece of Bari focaccia or a Puccia. If you are more into an old-fashioned dinner, sumptuous villas and piazzas offer menus of traditional Apulian cuisine.

At the Mercatino del Gusto, food goes hand in hand with art and culture, with dance performances, readings and plenty of music, from jazz to folk. For the youngsters, the Mercatino junior is an opportunity to learn exiting things in a funny and entertaining way.
Overview
Day 1: Wednesday 02/08/17: Departure from Corfu island with Liberty Lines hydrofoil at 18.30 arrival at Otranto – Italy at 20.00. Transfer, dinner and overnight at the hotel.
Day 2: Thursday 03/08/17: …
Day 3: Friday 04/08/17: …
Day 4: Saturday 05/08/17: Breakfast at the hotel, check out and transfer at the port of Otranto. At 15.45 departure with liberty lines from Otranto port, arrival at Corfu at 19.15. End of tour.
Whats included
Hydrofoil tickets with Liberty Lines 02/08 Corfu-Otranto (18.30-20.00) | 05/08 Otranto-Corfu (15.45-19.15)
3 overnights at hotel … on bed&breakfast basis (accommodation on double room sharing)
Transfers from/to hotel as mentioned in the program above.

Think Before Printing