Dassia, Corfu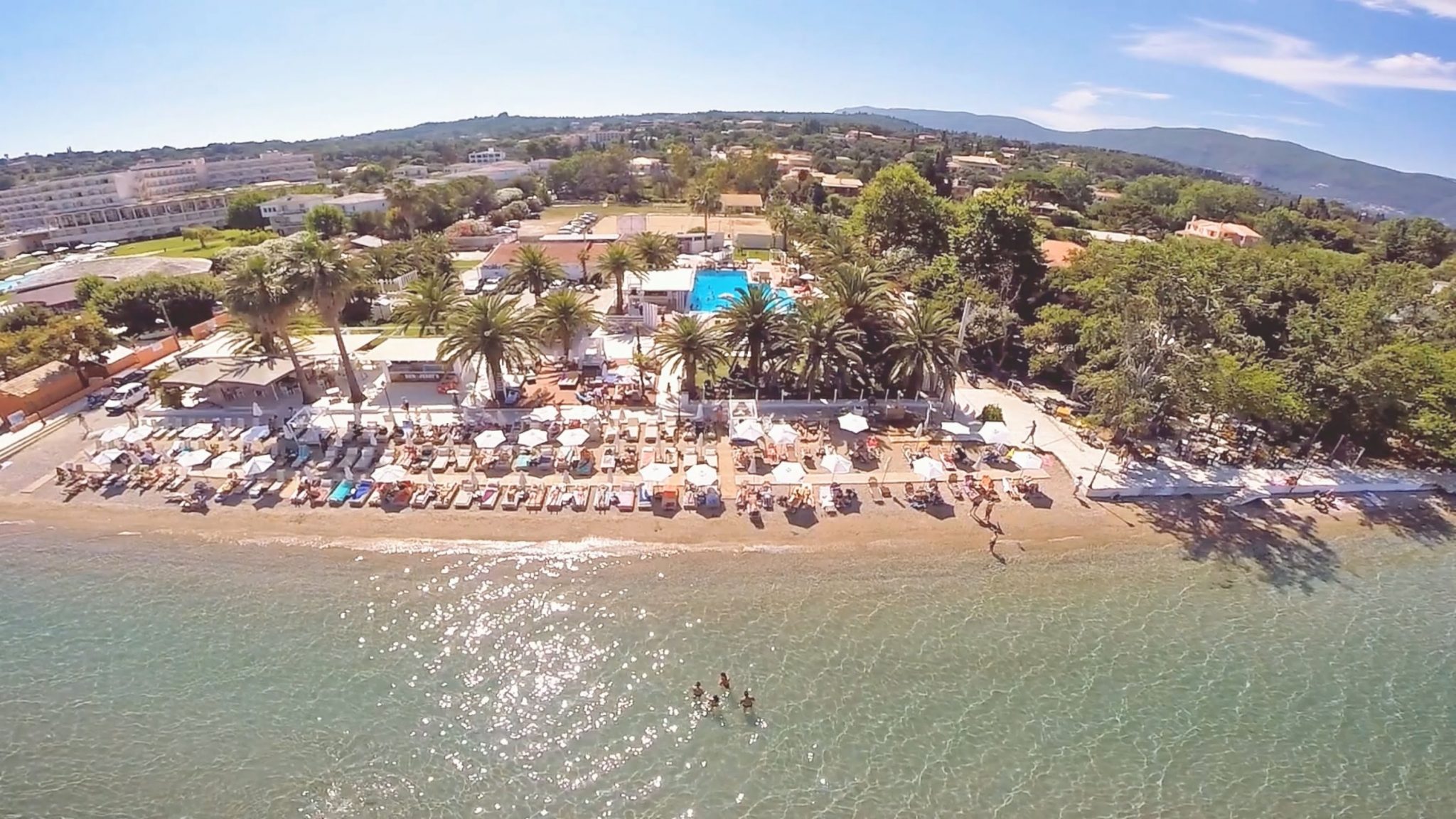 Dassia is conveniently located on the east coast of this tantalizing island, just 14km from Corfu town. It faces Albania and the Greek mainland on a clear day the views across the Ionian Sea are dramatically beautiful. Dassia is on a flat, narrow plain right beside the sea, backed by lush, tree covered hills. During the day, make the most of the shingle and pebble beach after a refreshing swim in the calm sea, lie back, relax and let the sun slowly warm your skin and soul. Water sports are popular, including water-skiing, banana boats and boat hire.
Dassia is popular with couples, families and groups of friends who want a little bit of nightlife and a lot of atmosphere. There are many pubs, beach bars and Taverns with Folklore music. A regular bus service runs along the coast, and taxis are easily available to take you into the lively neighbouring resorts of Gouvia or Ipsos after dark. There is a long, narrow shingle beach which shelves Dassia reputedly offers the best water sports in Corfu, and the flat water is particularly excellent for windsurfing.
Choose from the wide range of Taverns, snack bars, pizzerias, beach bars and restaurants in Dassia. They can mostly be found either side of the busy main road, but some of the smaller side streets offer quieter, more traditional atmospheres. Order some olives for a starter – they may even have been picked from the trees in Dassia resort.

Think Before Printing