Ventouris Ferries
CHECK IN – VENTOURIS FERRIES
PASSENGERS, VEHICLES AND CAMPERS: It is compulsory to check-in in the appropriate offices before boarding on VENTOURIS FERRIES ships. The presentation at check-in desk at the port is required at least 2-3 hours before the scheduled departure by presenting the RESERVATION NUMBER. In high season periods passengers are asked to show up well in advance.
Passengers must be in possession of valid identity documents, otherwise the boarding will be rejected with no right to any refund. The dock where to boarding will be indicated by our staff during check-in. You can reach the boarding area only after checking in.
TRUCKS AND CARGO: Truck drivers must show up to check-in at least 3 hours before the departure and they must be in possession of the cargo and identity documents. Delayed arrival of the truck must be notified by the driver to the related port office in advance; else the reservation will be canceled.
VENTOURIS FERRIES – PORT OFFICES
Corfu:   NIAKAS TRAVEL *3rd Parodos El. Venizelou Str.4. 49100 CORFU PORT (TEL. +30 26610 36439, Mob. +30 6945569146) EMAIL: [email protected] URL: www.niakas.com
Igoumenitsa:    MILANO TRAVEL :Ioniou Pelagous str. (New Port Egnatia) :TEL:+30 26650 23565, 26670FAX:+30 26650 24880 EMAIL: [email protected]
Bari:    BLUMARE SRL: Greek line: Nuova Stazione Marittima di Bari: Terminal Crociere: TEL:+39 080 8761451FAX:+39 080 2226052URL: www.blumare.eu EMAIL: [email protected]
Albanian line: Area Marisabella: TEL:+39 080 8496685 URL:  www.blumare.eu EMAIL: [email protected]
Zante:    KEFALLINOS DIONYSIOS SHIPPING: 72, K. Lomvardoy str. TEL:+30 26950 42223, 49500FAX:+30 26950 24105 EMAIL: [email protected]
Cephalonia:    MARKETOU TRAVEL: 20, Miaouli str., 28080 Sami: TEL:+30 26740 22055FAX:+30 26740 22635 EMAIL: [email protected]
Durres:    DUNI PORT AGENCY: L.4Rr. Skenderbeg 161, Durres – Albania | TEL:+355 52 230200FAX:+355 52 230201 URL: www.duniport.al EMAIL: [email protected]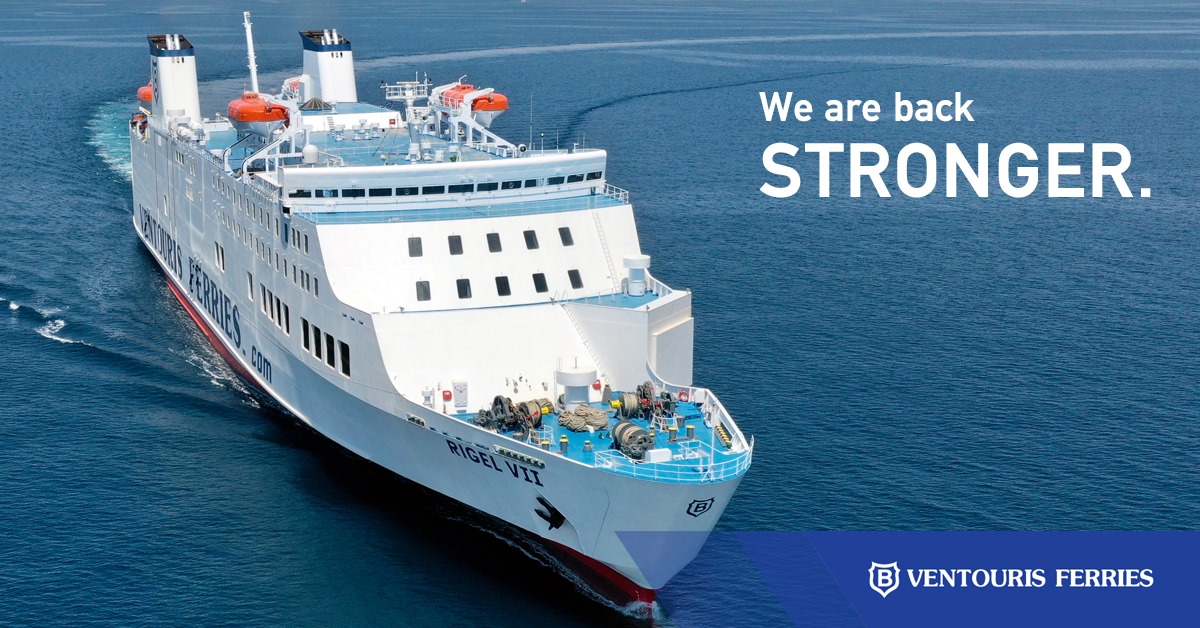 Think Before Printing