Availability
We are sorry, there are no rooms available at this accommodation at the moment
General
The beautiful holiday apartments are surrounded by lush vegetation overlooking the beautiful golden sandy bay of Glyfada, one of the most famous on Corfu island.
Situated on the central west coast of the island – not far from anything (1 hour to south and north). The nearest famous village Pelekas, where the Kaiser used to admire the unique sunset from his special wide observation balcony ("Kaiser's Throne"), is 5 km away.
Glyfada Beach Menigos Resort consists of bungalow-style apartments, situated just some steps away from the beach. Some of them are renovated with modern furniture or luxurious with hydromassage shower, BBQ and jacuzzi in the garden of the front row, and some other have a classic interior design.
The apartments can accommodate from 2-8 persons and are ideal for families with small children, couples and groups.
All of them have a wonderful sea view from their balconies or terraces, A/C, free wi-fi internet connection and private parking. Hair dryer, iron, cots, high chairs available upon request. Some of them have also a BBQ, washing machine, a dish washer and a microwave. *Nearby are also a shared pool, a mini market and a restaurant-bar where you can also have breakfast upon request.
*Open only during summer season.
Room types:
Standard | Type A5 (1-4 guests) | 2nd – 4th house line
Beachfront Superior | Type A3G (1-5 guests) | 1st house line
Beachfront Maisonette Villa | Type AA1G (1-7 guests) | 1st house line
Beachfront Villa | Type AA3G (1-5 guests) | 1st house line
Beachfront Superior | Type AB4G (1-6 guests) | 1st house line
Beachfront Comfort | Type AB3G (1-4 guests) | 1st house line
Superior | Type AA2R (1-6 guests) | 2nd house line
Maisonettes | Type AA2G (1-6 guests) | 2nd house line
Comfort | Type AA5G (1-4 guests) | 2nd house line
Comfort | Type AA5R (1-4 guests) | 2nd – 4th house line
Comfort Plus | Type AA5R (1-4 guests) | 2nd house line
Comfort | Type AAA5 (1-4 guests) | 2nd house line
Maisonette Classic | Type A2 (1-6 guests) | 3rd house line
Classic & Classic Plus | Type A2R (1-6 guests) | 3rd house line
Classic | Type AA5 (1-4 guests) | 2nd – 4th house line
Comfort | Type AG3G (1-5 guests) | 3rd house line
Beachfront Coco Mat | Type AA5R (1-3 guests) | 1st house line

Think Before Printing
Facilities
Bar
Kitchenette
Lounge
Minibar, Fridge
Outdoor pool
parking
Private bathroom
Restaurant
Shops
TV
WiFi
South-West Corfu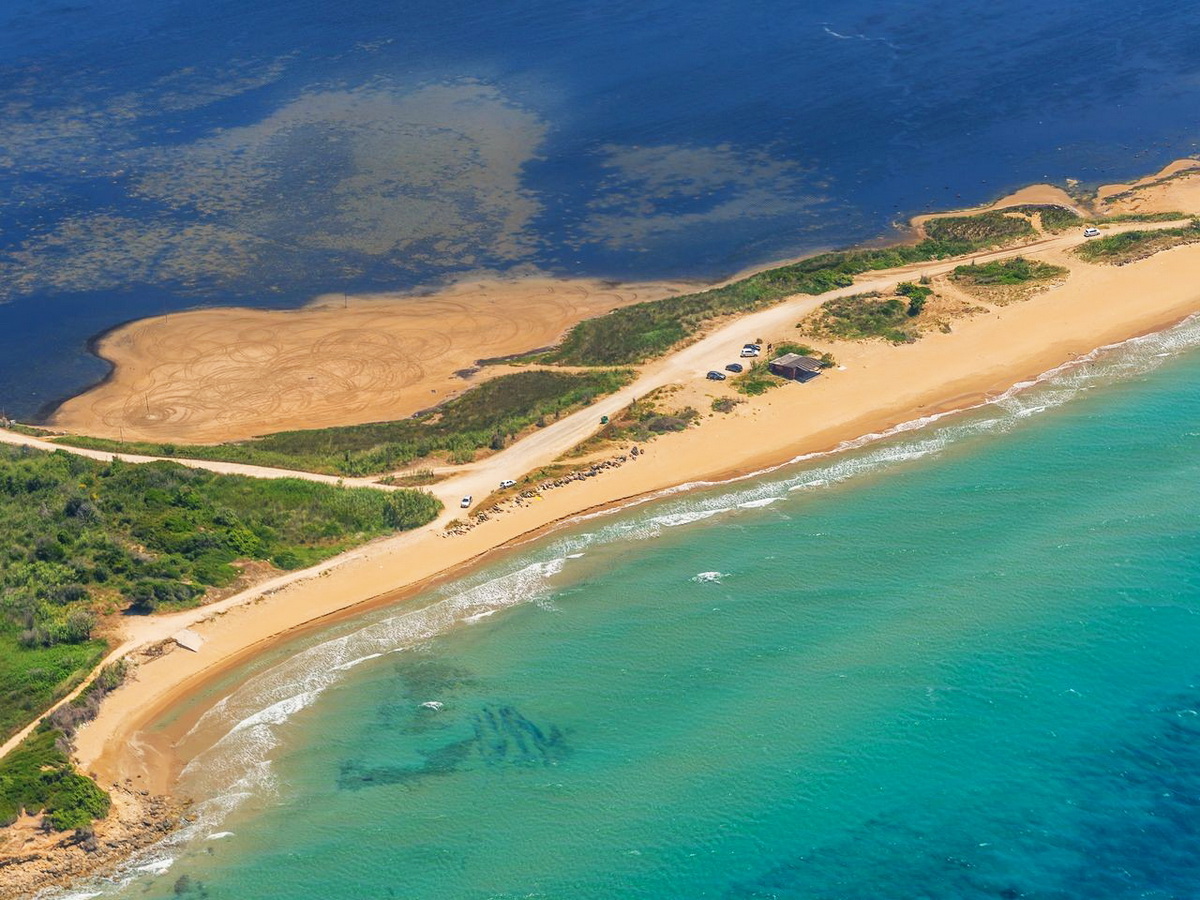 Pelekas: twelve kilometers from town and built near the summit of a beautiful hill at a height of 270 meters, the village is famed for its panoramic view and the splendid sunsets. Here is the 'Kaiser's Throne', where Kaiser Wilhelm II used to come and meditate. Glyfada: a huge and very popular sandy beach with
---
Read more