Availability
We are sorry, this accommodation is not available to book at the moment
General
Kiki studios are located close to the center of Ipsos village. it consist of 8 studios with common garden area, just 500mt from the beach.

Think Before Printing
Facilities
Air Condition
Kitchenette
Minibar, Fridge
parking
Private bathroom
WiFi
Ipsos, Corfu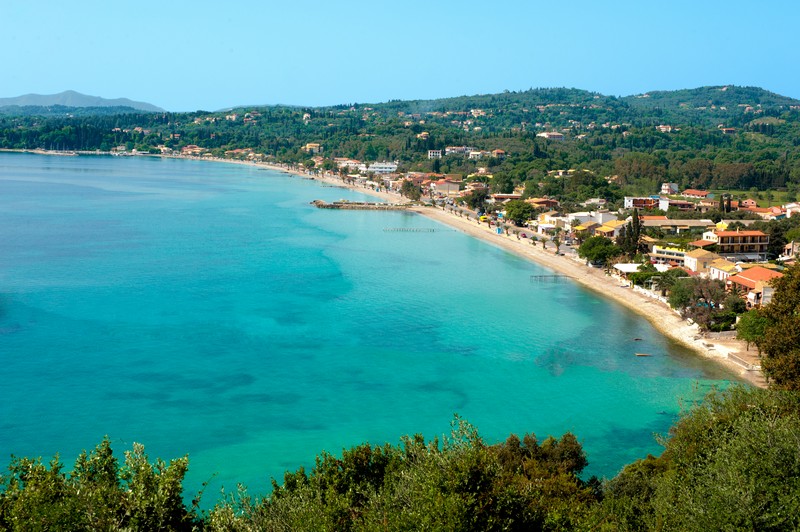 Ipsos is famous resort in Corfu Island with a 2km long beach sandy and shingle, (blue flag awarded) towards the north of the Island which was originally a small fishing village, gradually through the years with careful development has become one of the most modern holiday towns of its kind. The resort of Ipsos in
Nightlife info
Ipsos a very lively resort with plenty of discos and bars. The far side of the beach near the harbor is quieter. In Ipsos you will find romantic couples, parents with teenagers - who prefer the busier bars and clubs on the other end of the beach! The beach stretches along the roadside and gently curves round at the harbor end. Ipsos is set against the dramatic backdrop of the hills of the North East of Corfu on the left and to your right across the sea to Corfu town. The main road runs through the shopping and disco strip, lining the inland side whilst the clear water and clean beach occupy the opposite side. Ipsos tends to attract young people due to its reputation. Groups of friends and teenagers enjoy it here. Also the resort is starting to cater for families with teenage children. Many couples enjoy Ipsos as it is a resort with plenty of life, but the edges are the quieter parts, such as the harbor end and the village behind the main road.
---
Read more